Your Fully Staffed IT Department
GITSOLS is an unrivaled solution to all your IT needs. With GITSOLS, your business gains the advantage of having a fully staffed IT department at your fingertips. With our team of dedicated professionals, we ensure that your technology journey is nothing short of exceptional.
In this fast-paced, digital age, businesses rely heavily on technology to thrive. However, managing IT infrastructure, resolving technical issues, and staying ahead of the ever-evolving technological landscape can be a daunting task. That's where GITSOLS comes in, offering you a comprehensive and hassle-free IT experience.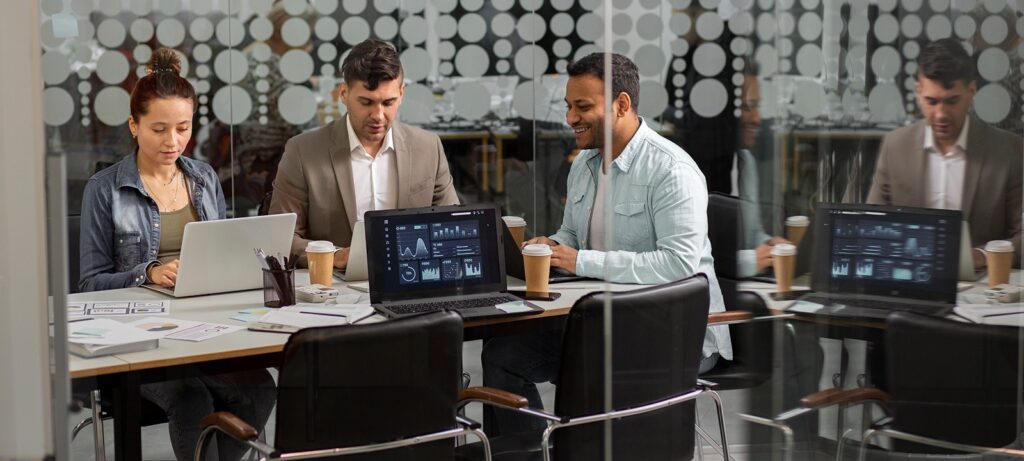 At GITSOLS, our commitment to excellence in IT support and services sets us apart. We understand the significance of a smoothly functioning IT infrastructure in driving operational efficiency, productivity, and growth. Our team of highly skilled experts is passionate about providing tailored solutions that address your unique IT challenges.
From managing software and hardware requirements, network security, data protection, to strategic IT planning, our seasoned professionals go above and beyond to ensure your systems are operating seamlessly. With GITSOLS, you can remain focused on your core business objectives, while we take care of your IT concerns.
We pride ourselves on our professionalism, always maintaining clear communication channels and delivering timely solutions to your queries and issues. We believe in building long-lasting partnerships with our clients, understanding their goals, and aligning our IT strategies to support their business vision.
No matter the size or industry of your organization, GITSOLS is your trusted partner in IT excellence. Our comprehensive range of services, coupled with attentive customer support, ensures that you receive timely assistance whenever you need it. With GITSOLS, you gain peace of mind, knowing that your technology is in capable hands.
Step into the future with GITSOLS—your fully staffed IT department. Maximize your business potential, streamline your operations, and stay ahead of the competition. Experience the difference GITSOLS brings to your IT landscape. Contact us today for a consultation and let us take care of your IT needs, so you can focus on what truly matters—your business success.