Microsoft Azure Specialists
You may be aware of the benefits of cloud services, but don't know where to start. Your business operations are in full swing. Making the transition to cloud services amidst these procedures can be quite tough. A skilled Microsoft Azure Specialist is the individual who can make this transition smooth. With causing any disturbance to your operations, a seasoned Microsoft Azure Specialist can help you with zero-downtime migration to cloud platforms.  
GITSOLS has highly trained professionals who are currently active in managing infrastructure of various businesses on cloud. Migration, configuration management, integrity management, and various other pivotal tasks can be performed to perfection by these experts.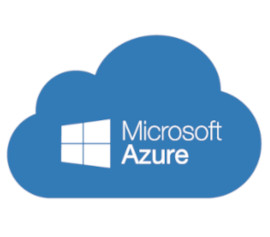 How will we assist with Your Azure Journey?
We can assist you in quantifying the advantages in cost, agility, speed, and time to market that Azure brings. You may previously be aware of the advantages but are not sure where to start. Our Cloud Assessment will conclude what workloads are ready to move to Azure and in what fashion (lift-n-shift or new platform).
Now it's time to set that preparation into action. It's the thriving zero-downtime migration of a production environment – with live users – that makes the trust test managing the migration is a success or collapse. As the reliable Azure and Consulting partner to some well-known brands, we have the abilities and experience to
Make sure your migration is successful.
Infrastructure Management ​
Perhaps the most crucial advantage of cloud computing is the IT operational cost savings. Using remote servers removes the demand for in-house storage equipment and application needs, as well as overhead costs such as data storage, software updates, and management. Cloud-based services are also affordable to use, as they are commonly deployed on a pay-per-use basis, which means businesses can rent accurately what they require and promise a comeback on investment. Various small and medium-sized businesses with limited budgets recognize the benefits of cloud computing.
Make sure your migration is successful.
Microsoft Azure Specialists
Say goodbye to the fragile IT security systems that offer minimal protection against IT threats. Trust the expertise of our professionals to explore and remove security loopholes in your system. Our IT security solutions cover: 
Disaster & Backup Recovery

Your workloads require to be defended from planned and unplanned downtime to adverse business, brand, and legal consequences. Our organization can assist design and manage solutions within the Microsoft ecosystem or outside the ecosystem to a partner like Veeam.
Identity & Access Management

Identity & Access Management is about guaranteeing the right individuals have access to the right on-premises, hybrid, or cloud resources at the best time for the right reasons. Having a controlled Managed Services Provider like us to handle this critical security component is crucial in today's world.
Cloud Monitoring & Analytics

Most IT Managers, or IT Teams, naturally don't have the time or support to monitor every perspective of their infrastructure. Azure allows many monitoring capabilities within the platform, but we can assist provide additional, deeper monitoring, false triage positives, and proactively act upon alarms before measure impact to your business.
Cost Optimization

One of the greatest fears customers have when choosing the cloud is runaway spending. That's where partners like us can benefit by performing deductive and predictive analytics on their past and required cloud spend sequentially.
Configuration Management

>IT Managers should be centered on strategy and leadership while IT Teams should be directed on Projects and End User guides, but all too often, both are occupied with configuration and maintenance tasks. We can serve with OS and app updates, monitoring and remediation of client devices, compliance tasks, identification and password management, and general administration.
Security

Keeping data, workloads, applications, and users secure more than a full-time job, and a lot of organizations are having trouble keeping up. There is a myriad of factors that compromise a good security posture, and it needs continual learning to stay across the spectrum of potential threats. We frequently help customers perform Essentials 8 Audit and work towards compliance for certifications such as ISO27001.
With the Right Expert, You Can Transition Quickly to Cloud
Shifting to cloud services takes time. You cannot lose your currently active users during the process. The faster you shift, the better it gets. An experienced Microsoft Azure Specialist can map out a quick and reliable strategy to make this transition without unnecessary delays. Microsoft technologies are quite innovative. You see new updates and better versions within weeks. Hiring a Microsoft Azure Specialist can expedite this process with the assurance of optimum results.